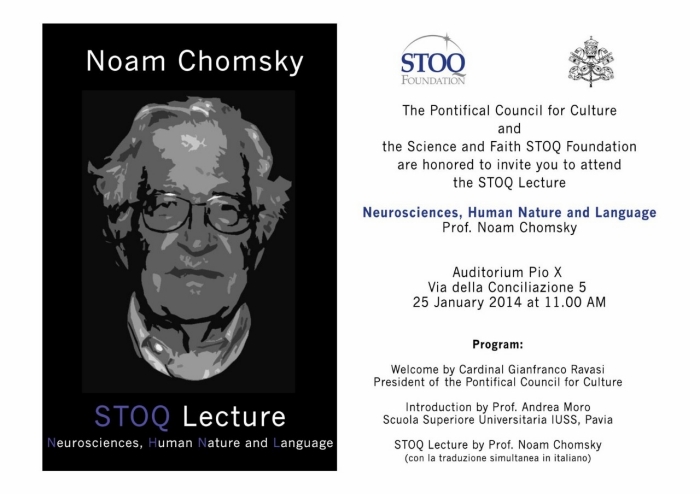 On Saturday 25 January, Noam Chomsky gave the STOQ Lecture on the theme "Neurosciences, Human Nature and Language".
The occasion, at the curial building Pio X on via della Conciliazione, 5 (entrance via dell'Ospedale), was a fascinating conversation involving His Eminence Cardinal Gianfranco Ravasi and Prof Andrea Moro.

The previous Stoq lecture was given by Prof John Barrow.