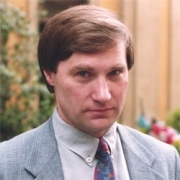 The 2010 STOQ Lecturer
THE ORIGIN OF THE UNIVERSE: WHAT MODERN COSMOLOGY TELLS US ABOUT OUR PLACE IN THE UNIVERSE
Friday, 10 December 2010 - 06.00 p.m.
STOQ LECTURE 2010
John David Barrow
Cambridge University
Abstract
The idea of the expanding universe and its consequences for the development of life. The inflationary universe theory and the evidence for it, and see why it has forced us to think in new ways about our place in a 'Multiverse' of universes and to rethink what we mean by the origin of the Universe and whether we should expect our universe to have had a beginning in time.
Presided by Card. Gianfranco Ravasi
President of the Pontifical Council for Culture
Response:
José G. Funes S.J.
Vatican Observatory
Moderator:
Piero Benvenuti
Italian Space Agency - ASI
Friday, 10 December 2010 - 06.00 p.m.
Congress Venue: San Pio X Hall
Via della Conciliazione 5 (entrance: via dell'Ospedale)
00193 Roma