The Time and Perspective of Women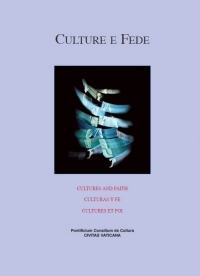 Cultures and Faith Vol. XXV N.1 Theme: The Time and Perspective of Women
Vol. XXV 2017 N.1 of the Dicastery's journal is now out with a focus on "The Time and Perspective of Women".
There is a difference. Human cultures are articulated in many ways and women's contributions have their times, perspectives and particularity, especially in relations. This is why a Women's Consultation Group has emerged at the heart of the Pontifical Council for Culture. That group of women – psychologists, academics, mothers, diplomats, designers, theologians, actresses, doctors and more – has prepared this number of the review.
The articles are not about women in general, much less do they offer a singular vision about womanhood, but they offer diverse women's perspectives, insights into the regular themes addressed by the Dicastery: encounter and dialogue with the contemporary world, particularly in youth cultures; the world of economics and the evangelisation of culture through the gift of faith; anthropological challenges in the post-modern context.

The remainder of the journal provides an overview of recent activities associated with the Dicastery, including the Sport at the Service of Humanity Conference, the first of its kind in the Vatican and some Courtyards of the Gentiles for prisoners, the poor and those in difficulty.
See the index and note the original languages.