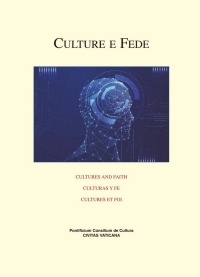 Culture e Fede
Volume n. 2 XXVIII 2020 of the Journal has as its theme Digitization.

Digitization seems to have led society to face considerable consequences in many areas of human activity. The possibility of translating the most diverse and complex information into binary numbers has pushed post-modern societies toward a strong and, presumably, lasting change. In this issue of our journal, various experts reflect on this phenomenon, including a look at the technical aspects of developments in artificial intelligence, such as blockchain, and new techniques of genetic recombination, such as CRISPr.
See the index of contributions in the original language.