Decolonisation and inculturation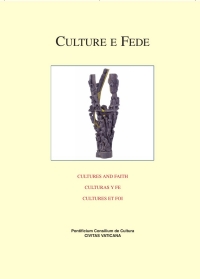 Culture e Fede
Volume No. 1 XXX 2022 of the journal offers the perspective of African Cultures and Christianity, looking at questions of decolonialisation and inculturation.
At a time of cultural recalibration – in the vein of Black Lives Matter, the Savoy-Sarr Report, and the African Union's Days for African Cultural Renaissance – we continue to consider how the Christian community takes up and engages with the form of the different cultures it encounters, geographically and historically.
A set of invited experts consider some implications and experiences of this faith-culture dynamic with reflections on the arts, literature, cinema and spirituality. There are also the usual columns from the activities of the dicastery, including a splendid reflection on the contribution of African women to African cultures.
See the Index of contributions in their original languages.