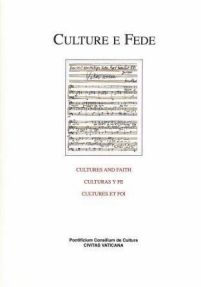 Culture e Fede Vol. XXIII 2015 N.1 Theme: Music and Cultures
Vol. XXIII 2015 N.1 of the Dicastery's journal has its focus on musical cultures.
A series of introductory articles looks at the place of music in the world and in the life of the Church, painting a broad picture of some musical research and educational projects, work being done in safeguarding patrimony and developing new engagement through different cultures, and, of course, customs and developments applied in the liturgical sphere.